"MY WORLD, MY PASSION, MY LIFE"
My Power Soccer Career and the difference it has made to my life.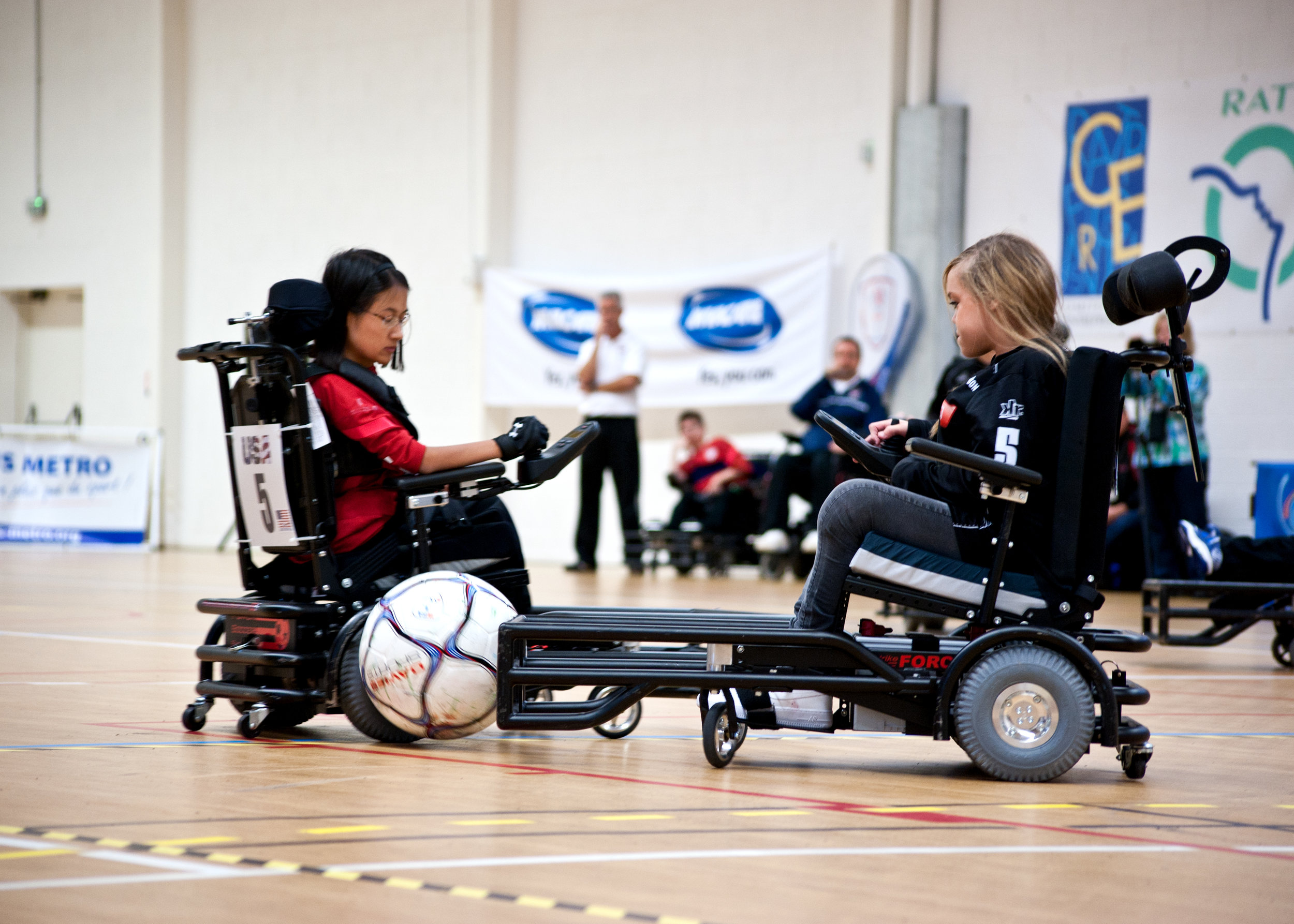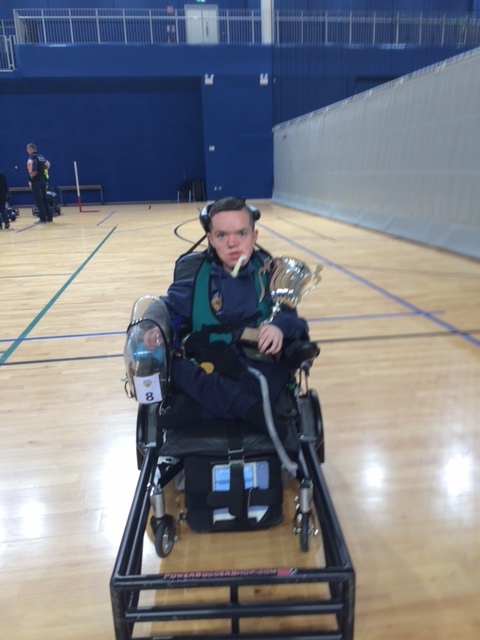 Power Soccer is my world, my passion, my life, I started player power soccer when I was 9 years old and from the start I loved it.
When I was 3 years old I was diagnosed with Duchene Muscular Dystrophy, I walked until I was 6 Years old and then I fell and broke my leg and due to my muscles deteriorate too much while I was recovering from a broken leg, I never walked again.
I went into a manual wheelchair full time but as time went on I could no longer propel a manual wheelchair myself so I progressed to a power wheelchair, this opened up a whole new world to me, I could now keep up with the kids in the school yard, it also opened the door to Power Soccer.
When I started playing power Soccer we played with plastic boxes, that was attached to our chairs with cable ties, this proved very problematic as the boxes would break due to clashing, but still I enjoyed it, then my Cousin made me a steel Guard finally I was able to hit the ball much better but still using an everyday chair wasn't ideal, I was playing a match one day and my chair over turned leaving me with 3 Stiches in my ear, a chipped bone in my foot and a buckled bone in my shoulder, so my mum decided it was time to get a proper sports chair as my everyday chair wasn't safe to play in.
Finally I got a storm competition chair with a French style guard this was amazing I was able to do 360 degree hits on the ball and make it travel much further, I couldn't believe my progress, I was over the moon. This is when I was selected for Ireland under 18's to take part in a tournament in Paris in 2013, I was so excited, it was a fantastic tournament and then to top it all off I was capped for playing for my country, this was the proudest moment of my life, it was a fantastic achievement and one I will remember for a long time.
These days things have gone to a whole new level with the addition of the Strike Force chair, I managed to get one a few months back, as my local community, friends and family done several fundraising events to raise the money and I can't thank them enough but I really can't believe the difference, it's an amazing chair from speed, to quick response, to power, I love it and the difference it has made to my game is unbelievable. I was selected as part of the 2017 world cup squad but unfortunately I didn't make the final cut but I am still so proud of my achievements throughout my Power Soccer Career.
Power soccer opened up so many doors to me, I have made so many good friends, I have travelled to so many brilliant places and met so many lovely people along the way, I still play for the same team I started off with, we have just had some name changes over the years. I hope to continue playing Power Soccer for many years yet, Power soccer is not only a great sport but also a great social outlet.

By Kevin Gannon
— with Kevin Gannon and Donal Byrne.